We Are a Branding Company That Delivers The Full Spectrum of B2B Branding And Marketing Services.
A brand is more than just a name. It is a promise which will keep you alive through every interaction, every touch point, both internal and external.
A branding agency believes that the right brand speaks to the potential customers because it tells the truth and personifies the company's vision and voice.
No matter if you're just starting out (we love our clients' passion for their brands), or an established company, you are adding something to the world. We start by understanding your brand, its emotions, and wrap it up with our clever branding strategy and a beautiful branding design. We then take it upon ourselves to share it with the world.
Branding is a strategic decision. The branding of each industry will vary. Companies can choose to plan their branding elements in different niches such as food branding, spice branding, and tea branding. Depending on the industry, infographics, colors, typography and brand stories will be different and creative.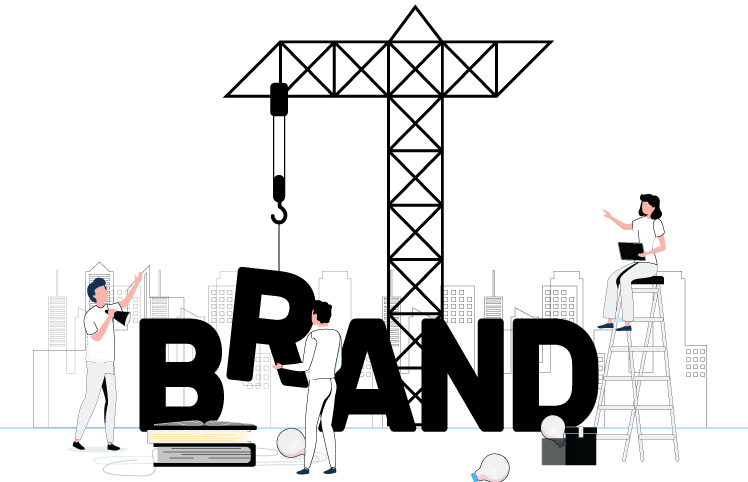 The creation of resonant, powerful and electrifying brands is what we've been doing for the past 2+ years. Our formula for success is essentially similar. It's a collaboration-based process that begins with a thorough introspection and discovery, and then explores strategic and innovative solutions that culminate in the creation of a distinctive brand that cannot be overlooked.
We are a group of experts in branding who are committed to the agile, collaborative way of work. In our work, we employ an interactive, transparent approach to work.
We recognize the needs of clients and brand issues that are at the center of our work, and we collaborate with you to design custom solutions to solve your strategic and creative branding challenges.
We're serious in our work. Certain brands wish to take a step forward, while others prefer to go further regardless of your objectives. We are here to help you achieve your ideas.
BRANDing SERVICES WE OFFER to Grow your Business
Here's a list of things we'll do to ensure your company is on the right track to be successful. It's a complete range of advertising, communications, marketing, and digital services. No matter if you're a pro in your field, or simply getting started, we'll assist.
Front and Back-end Development
Digital Marketing Management
Video Scripting and Production
Social Marketing Campaigns