Leading ORM Company Served 100+ Companies Worldwide
At Pinaak, we will remove your business's negative reviews and comments and help you to grow faster. We can convert your business into a brand. Online Reputation Management (ORM) is the need of every business owner today as it helps you to drive more business sales through the online market.
We Serve Purpose of your Business
Choose the best ORM Company in India
Pinaakown a team of ORM Experts who can remove your online negativity and improve your brand visibility. We offers very affordable ORM Services which help you to grow your brand value in the least time.
Our clients have a choice of affordable ORM packages to improve their online brand image. We welcome clients to create plans that suit their specific needs.
Let's meet today to discuss your concerns, and then we can work together to solve them.
You can now monitor and nurture positive image online with ORM
When it comes to progress, whether ORM is apt or not, then you must know that it is imprudent to let things fall anyway. Instead, our latent focus must be in creating a good reputation online. Our latent focus should be on building a positive online reputation. A business that has a strong online presence will be able to shine on social media.
It is vital to build a strong online reputation. This is the best way for any business to spot a significant presence on a digital platform. ORM not only helps improve your online reputation, but also promotes positive images of your brand.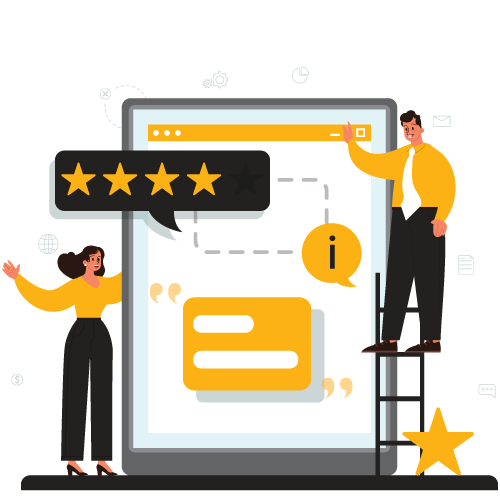 Our Approach helps you to Protect Your Online Reputation
Online reputation management can increase your business' growth by bringing more customers to you. These services are a significant contribution to creating success stories, enhancing brands' image and supervising reviews on social media. It helps organizations achieve the desired goal on a digital platform with finesse.
When it comes to online reputation management we follow a structured and inclusive approach. This covers everything from removing negative reviews to building positive brand image. Let us help you understand your requirements and achieve your goals.
Is ORM Helpful only for Large Businesses?
Benefit of ORM services is not limited to large business, even you are an individual or small business, and you might think if you actually need ORM.
Your one dissatisfied customer's negative review can ruin your brand value and it can even affect your potential customer or loyal customer. And if a new customer or business wants to connect with you, but see that one negative review, even from one customer, it can represent a negative impact of your business on their mind.