Are you looking for the Best PR Solutions Agency in Chandigarh? Are you having trouble capturing a good market share, despite putting in all your efforts? If your answer is affirmative, then you need not worry anymore. Pinaak Ventures provides the best PR Solutions in Chandigarh.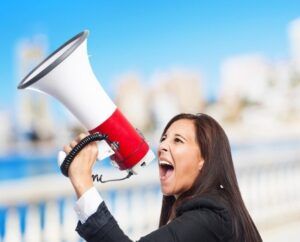 Who Are Best PR Solutions Agency 
"Public relations is a strategic communication process that establishes mutually beneficial connections between corporations and their publics," according to the Public Relations Society of America (PRSA). In today's environment, PR and marketing overlap and intertwine, necessitating collaboration.
What does a Public Relations Agency do?
A public relations agency manages your company's reputation through owned, earned, and paid communications. Typically, public relations firms oversee press messaging. A public relations company's primary aims are brand recognition and reputation control.
Why is Pinaak Ventures the Best PR Solutions Agency in Chandigarh?
Pinaak Ventures has all the latest techniques to advertise your personal brand or your business and make a positive impact on your audience and the media as well. We have a hard working team of specialists and strategists, who are highly result driven and provide the maximum output. Our team thinks out of the league and makes you stand out among the horde. 
What services does Pinaak Ventures, i.e, the best PR Solution Agency provide?
Pinaak Ventures employs all the relevant tactics and strategies to make you and your brand stand out among the crowd. We make sure that you get the best possible solutions to your PR requirements, also providing digital PR services. Below are some of the major services provided by our panel of experts.
Reputation Management is one of the most important tactics of Best PR Solutions Agency in Chandigarh
One of the primary services provided by our PR firm is reputation management. Email newsletters, messages on website text or blog material, social media management, reacting to reviews, and connecting with followers are examples of tactics, which our team uses.
Crisis Management is also involved in PR Solutions.
Crisis management is the communications management role that is used to transmit correct facts and data to the general public and special public's during a crisis scenario in order to prevent or reduce unfavourable publicity that might harm the company's success. During your tenure, your organisation will almost certainly suffer at least one catastrophe. That's why you should hire a PR company to create a crisis communication strategy so you're ready when the time comes. And Pinaak Ventures is definitely the best choice you can ever make for this.
Media Relations
Maintaining good media relations is one approach to create your reputation and get your name out there. Our Public Relations agency handles the media's interaction with your company quite well. Writing proposals to journalists and influencers to acquire mentions in industry news and greater media attention is one of the tactics that we use to create positive relations with the public and the media.
Social Media
Maintaining your social media accounts has become a public relations approach since social media is a big element in reputation management. It is also one of the primary methods to connect with your audience. Furthermore, your social media strategy may include interacting with influencers in your industry. And the team of Pinaak Ventures is apt in this.
Speech Writing
At press conferences and events, or industry gatherings, speech writing is a beneficial public relations tool. Any remarks done on your company's behalf should represent your brand as a whole. If someone in your organization is required to deliver a speech, you should consider hiring a public relations firm to manage the strategic message. And what else is better than our team of highly professional content writers?
Press Releases
To announce new goods, releases, campaigns, or moves, your firm may need to produce a press release. This strategy complements media relations. And our PR professionals draft informatory and compelling press releases to announce the campaign and gain media coverage.
Event Planning
Event planning is used to promote your brand, product, or service through marketing and public relations. Also, we organize events to improve the reputation of your brand. Our team of PR professionals assists you in communicating with your stakeholders and the general public, obtaining media coverage, and planning your PR event.
Outreach
Our public relations firm employs outreach as a strategy to improve brand reputation and raise brand awareness. For example, if you work at a fish store, our company will contact the Global Pet Expo in order to secure a booth at the event. And we then publicize your participation via social media, a press release, and media interviews.
Market Research
Understanding the audiences is the most crucial aspect of interacting with them and creating connections with them. That is why our public relations agency employs market research as a strategy. Therefore, we use surveys, feedback forms, and focus groups to discover more about your target audience. This makes your presence more interactive.
Media Training
Pinaak Ventures, the best PR solutions agency in Chandigarh, uses media training as a strategy to provide a consistent, strategic message for the brands we deal with. If your firm or brand has much personnel who will be speaking in public, everyone should be on the same page in terms of messaging. If you just have one individual who will be the face of your company, it's critical to anticipate frequent reporter queries and have prefabricated responses ready.
Internal Copywriting
We also provide writing internal content as a public relations service to engage with employees. Because your employees are a shareholder and public face of your organization, we manage that connection as your PR solution. You may need to interact with your staff in order to discuss big changes, boost morale, or celebrate accomplishments. And our experts know extremely well how to do that.
Conclusion
From the above discussion, we got to know the various services provided and tactics used by Pinaak Ventures, the best digital public relations firm in Chandigarh, as solutions to your every PR problem. With our services, you can definitely maintain positive public relations with every party of the society. Join hands with us and see the results by yourself!